CozyCal Scheduling (2015 - Ongoing)
CozyCal is my second iteration of an appointment scheduling web-app. It was created for the B2B space and built upon the lessons I learned from creating ResHQ back in 2012.
You can check it out here: https://cozycal.com.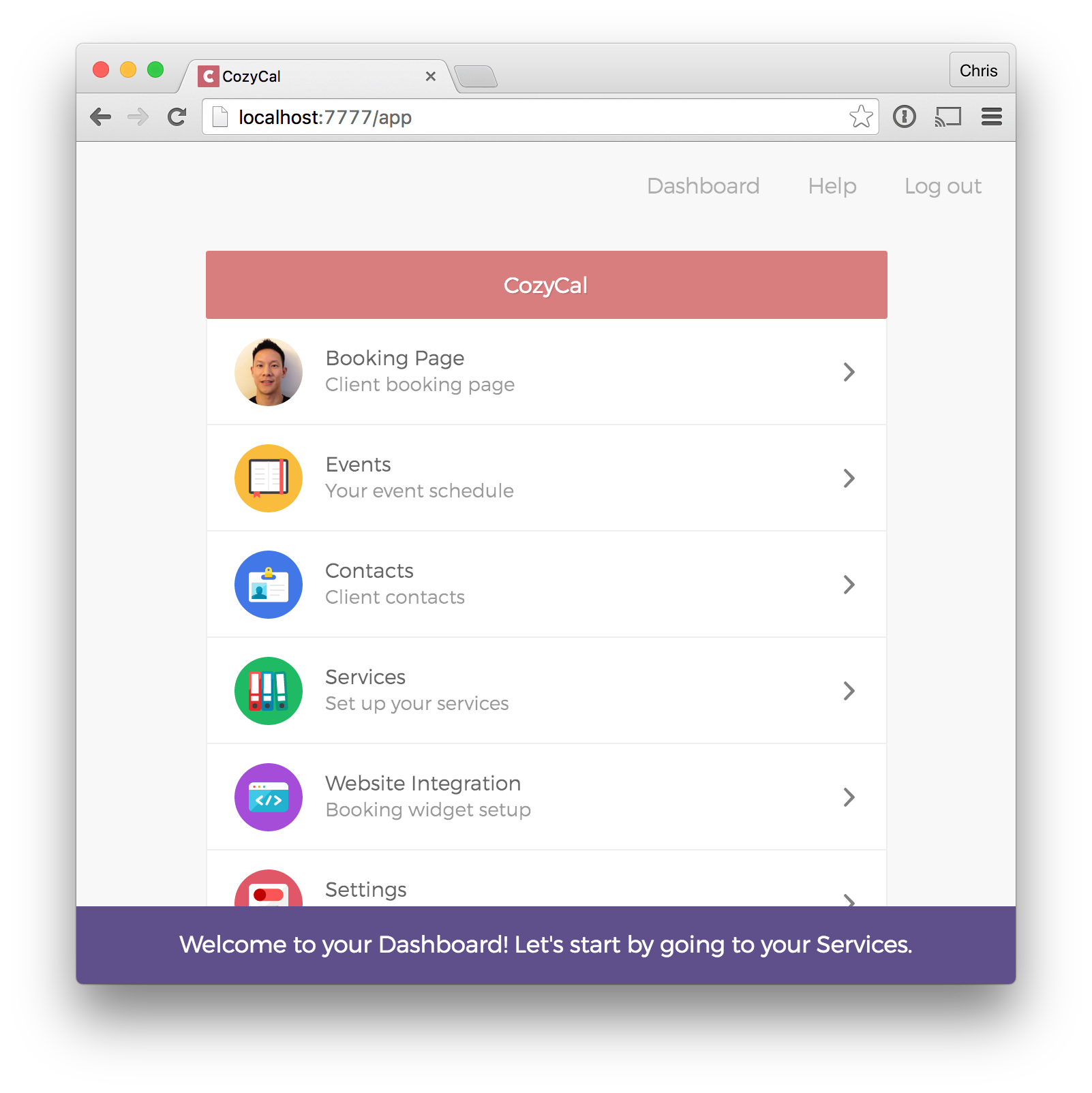 Design Considerations
Built for individuals. Teams have much more complicated use cases.
Google Calendar integration. GCal has an enormous user base and simple OAuth sign in.
Mobile first design. Simple interface reduces design costs.
Embeddable widget. Easy to install plugins are great for lead generation.
Software Stack
Python 3.5 + asyncio + Tornado (for non-blocking goodness)
Peewee + SQLite
Nginx reverse proxy and static file serving
Digital Ocean (hosting & backups)
Google Domains (mainly for DNS)
Mailgun
Google Calendar API
Stripe
Screenshots
Onboarding: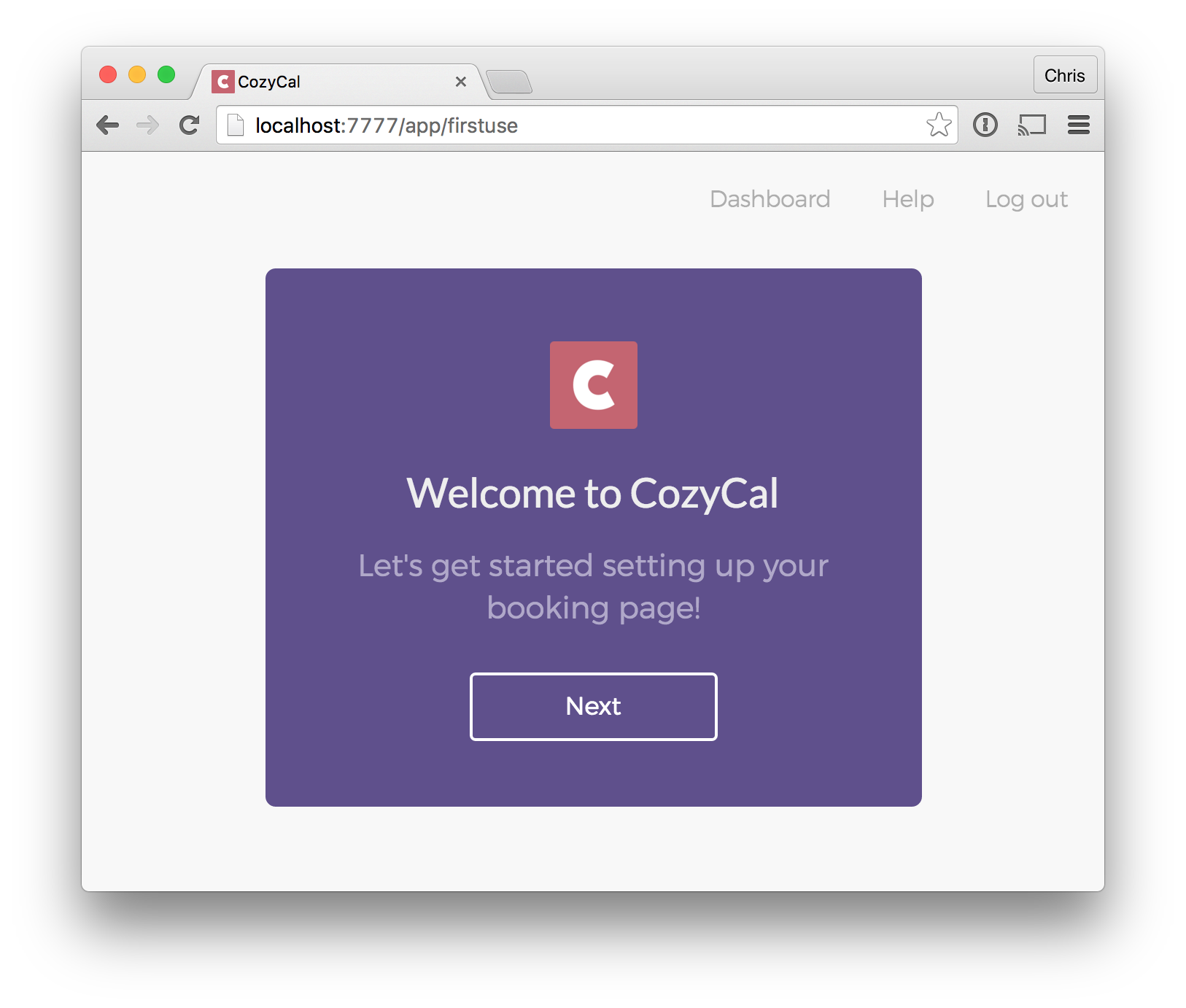 Onboarding - Creating a service: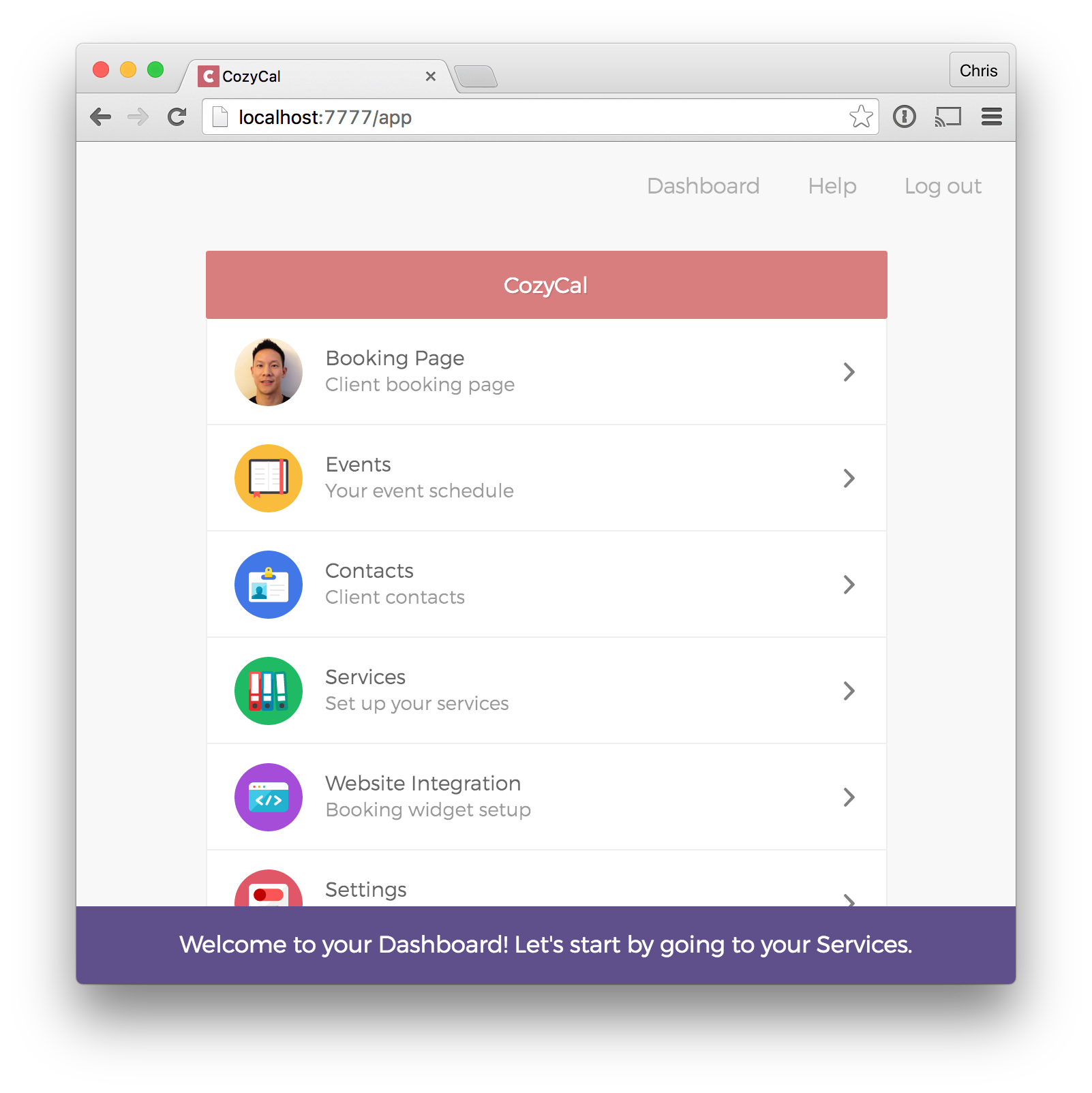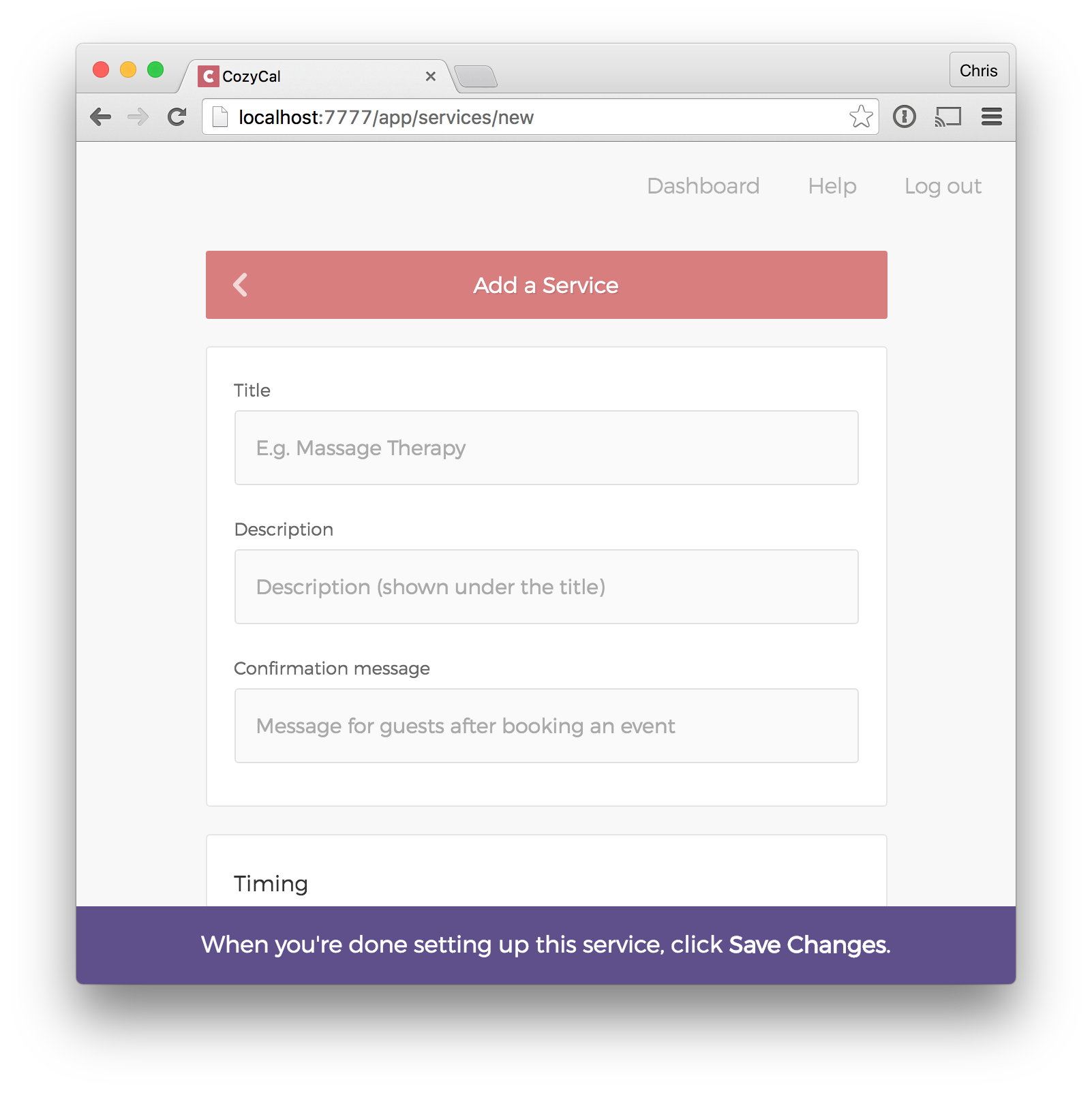 Embeddable scheduling widget: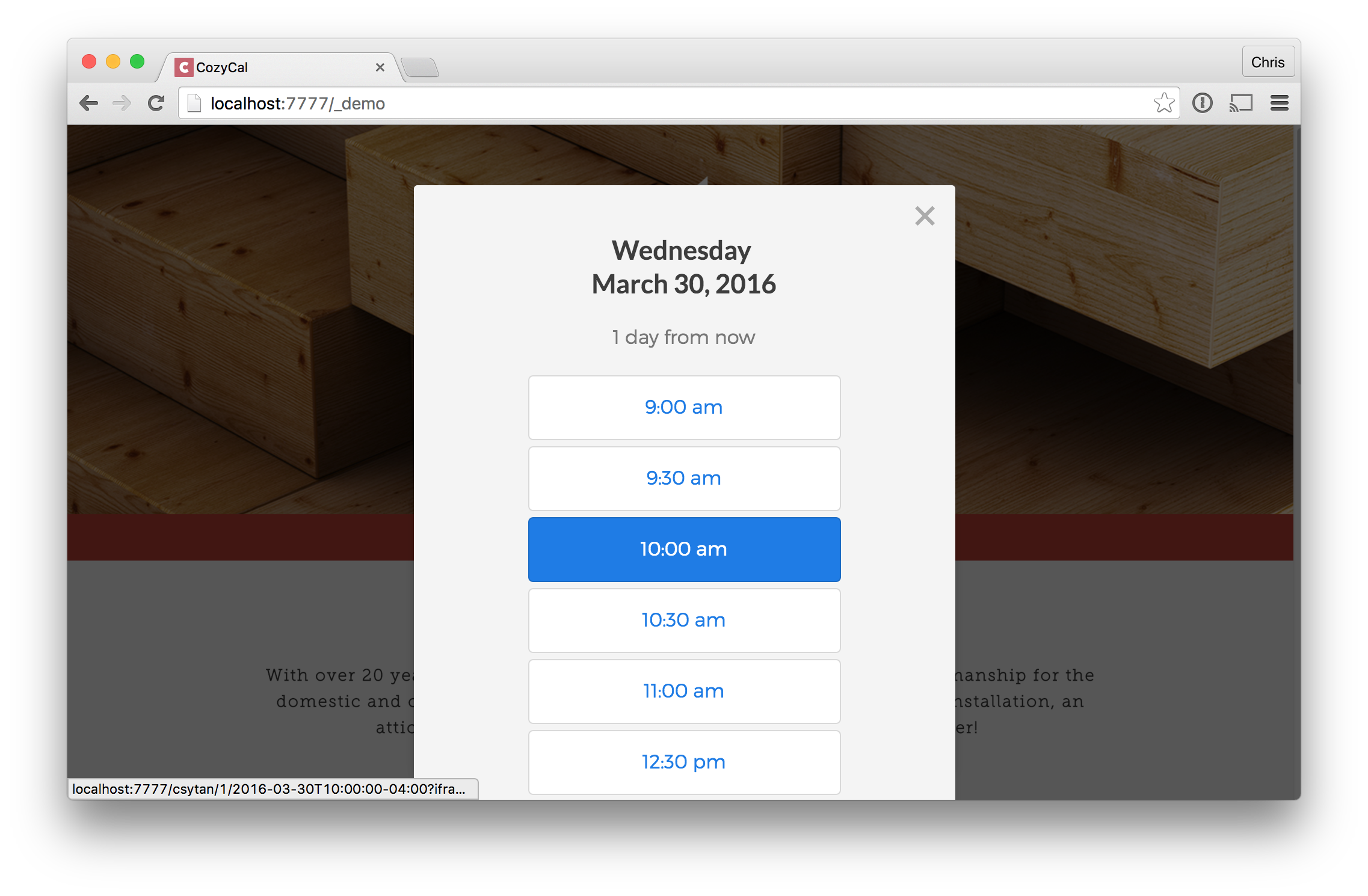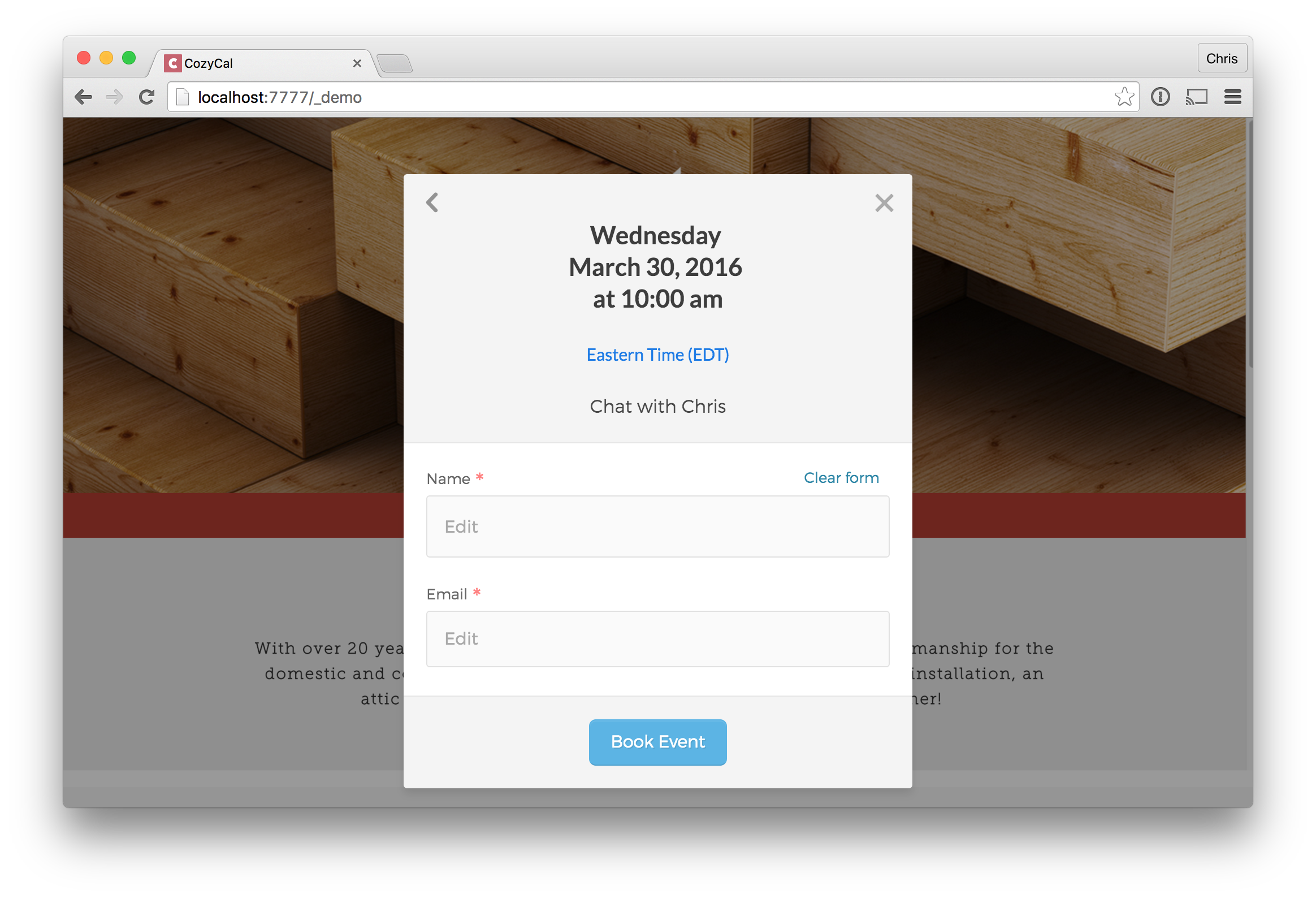 Customizing embed buttons: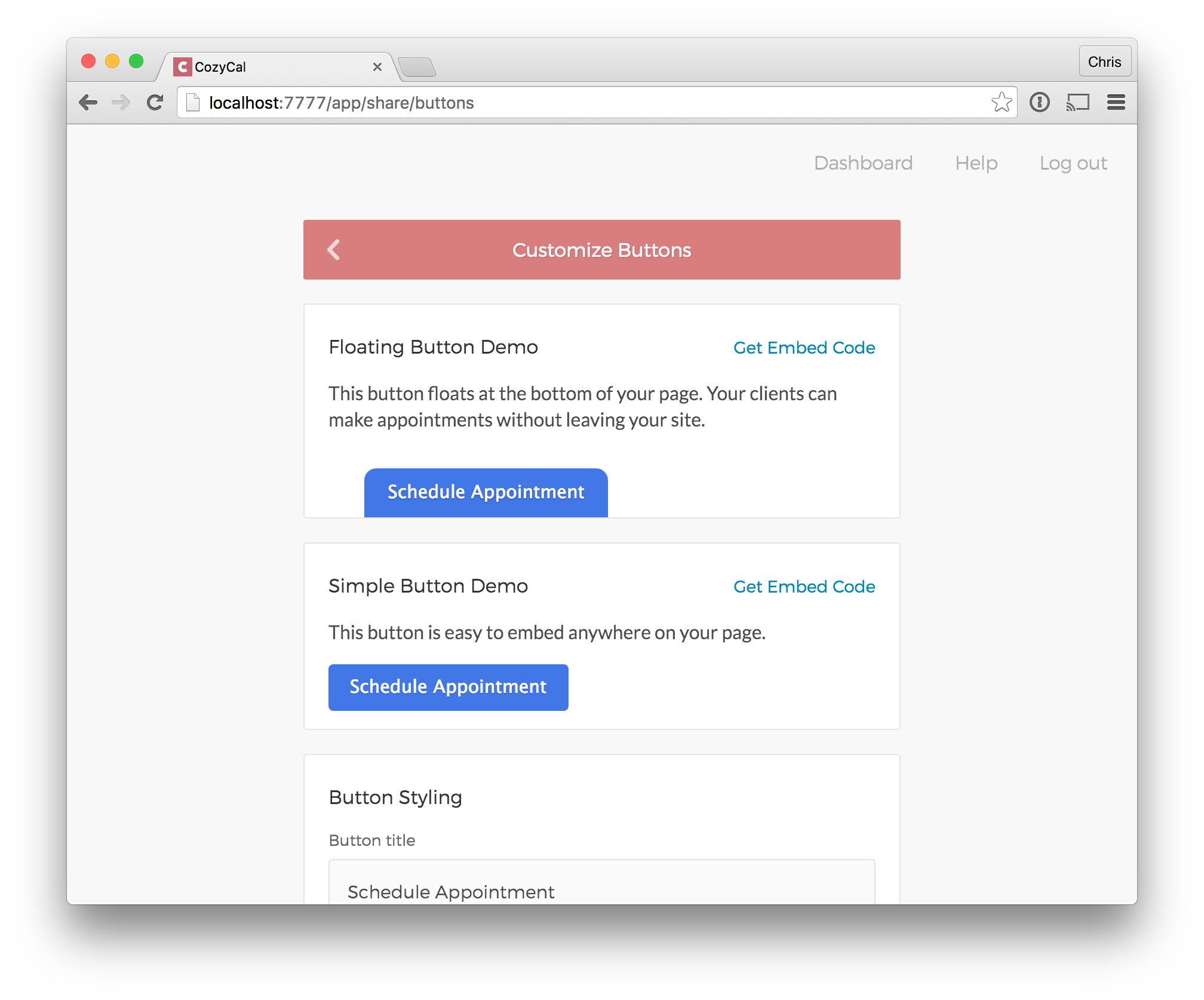 Email templates: