Instant Answer Regression Tester (2014)
I was fortunate to do some contract work for DuckDuckGo when they needed a way to test their Instant Answers library. Instant Answers are keywords that run a command on DuckDuckGo search engine.
Their Instant Answer platform is open source, so anyone can submit one as long as they're open to do a bit of coding. Here's an example of one I made that is triggered by the keyword ducksay.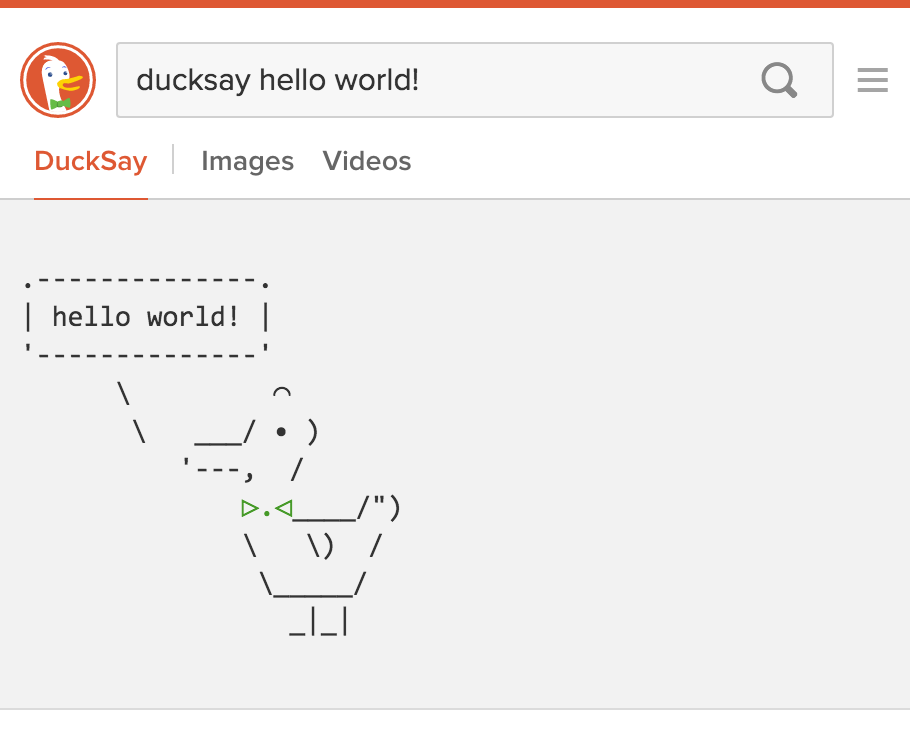 The Challenge
Figure out a way to detect when Instant Answers break. Write a tester that checks all of them (around 300) in less than 5 minutes.
First approach
The first approach was to look for Javascript errors. Initially I was
tasked with testing the Spice IAs which are written in Javascript.
After visiting an IA page with Phantom.js, a script was injected which added an error handler to send results back to the Node.js driver.
I discovered:
Phantom.js is not the most stable
Many errors were due to an IA's reliance on a third party API that had changed
Other types of errors occurred as well, such as the wrong instant answer being triggered
This approach wasn't able to detect visual changes such as broken image links or changes to css.
Second approach
The second approach used image comparison. It's a simple solution that detects most problems. It's also softer when dealing with certain types of errors.
It runs in 30 seconds when using 4 instances of Chrome on a Macbook Air
Uses WebDriver to control them
Injects a script which sends the coordinates of the bottom of the IA.
ImageMagick uses the coordinates to crop a screenshot of the IA before doing an image comparison
Here's a screenshot of it running: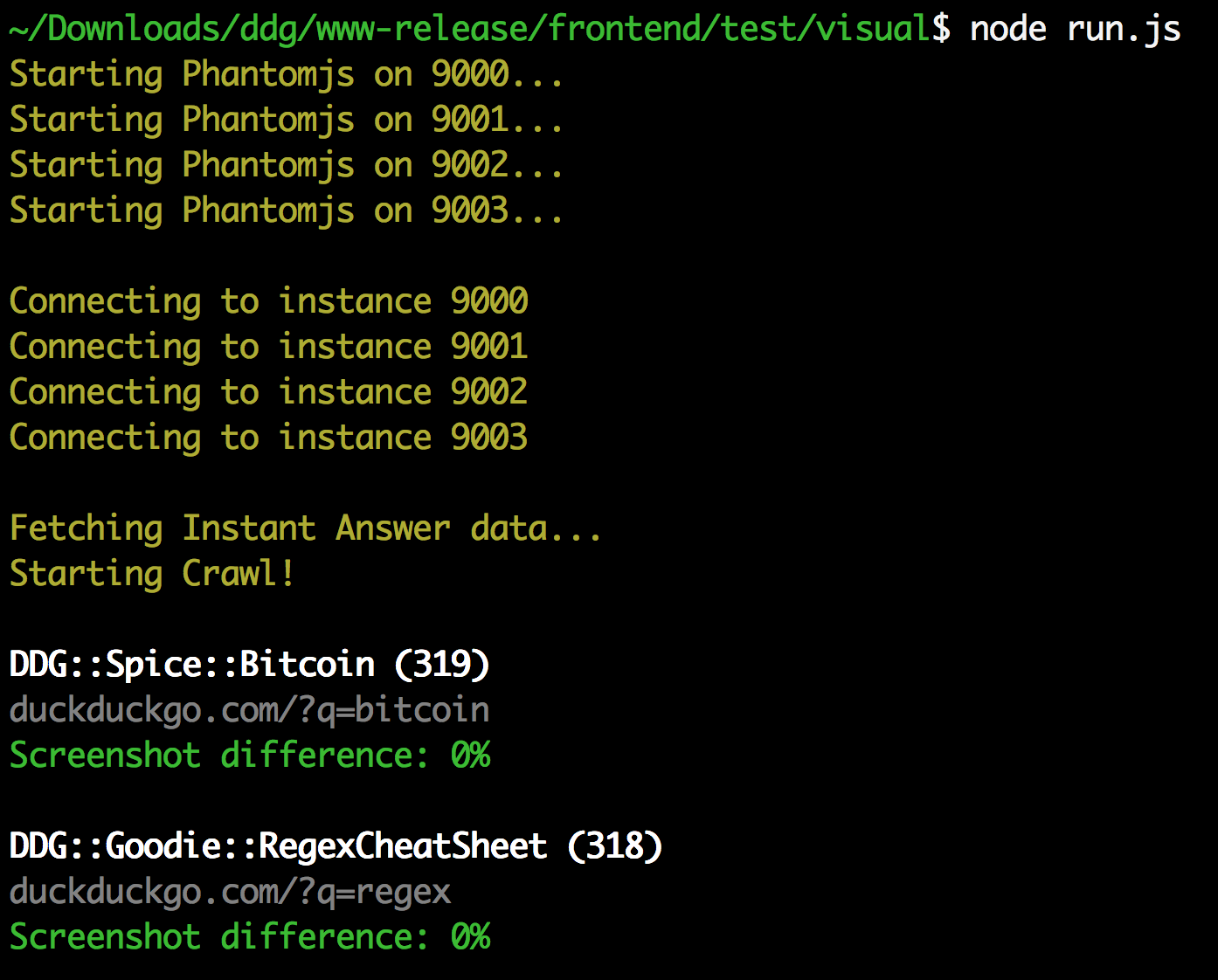 When a change is detected it looks like this: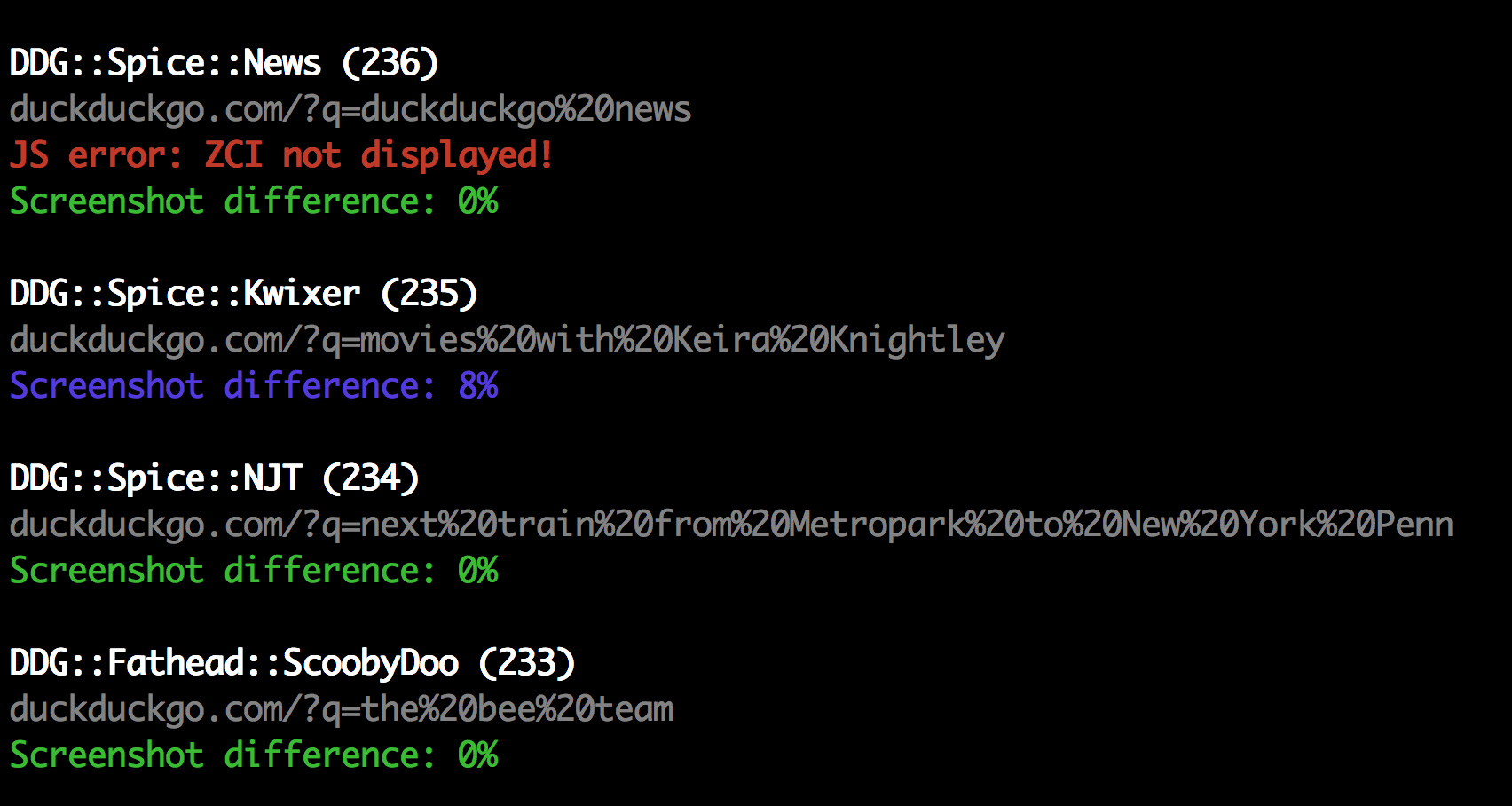 Here's the GitHub repo of an older version.