Vittyo (2010)
Vittyo was a joint project with my friend Ivan Zhao. The idea was to provide something like Shopify, but for streaming videos.

This was one of my first experiences building a business with another person. Ivan did some amazing work on the design and front-end, while I worked on the back-end and video hosting. We both put a ton of effort into Vittyo.
Unfortunately, it did not succeed because we did not realize that marketing is just as important as product development.
I still look back on this project fondly. We both learned a ton during that time.
Screenshots
Store front themes: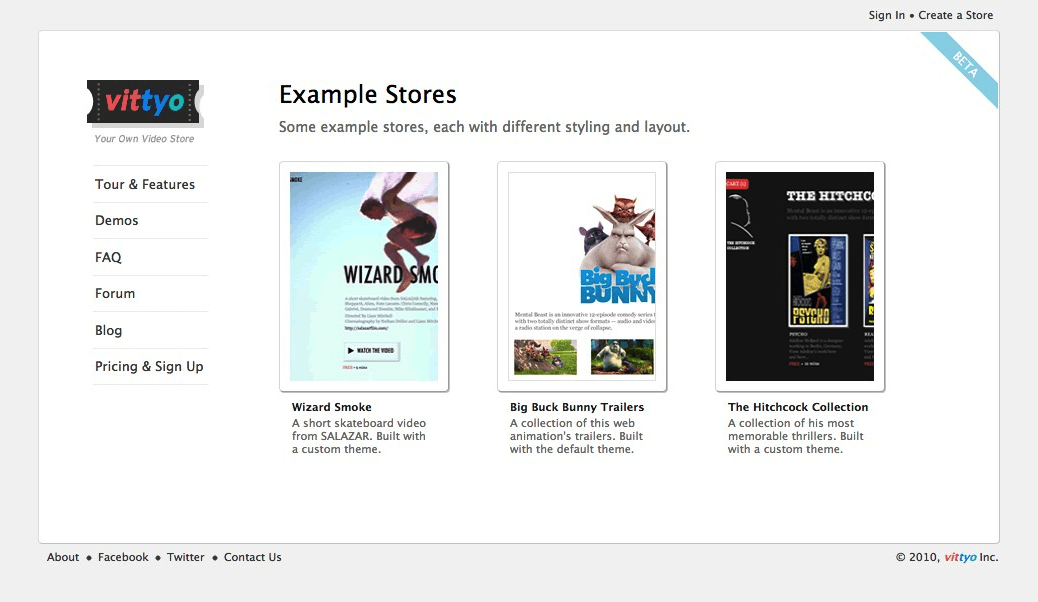 Account settings: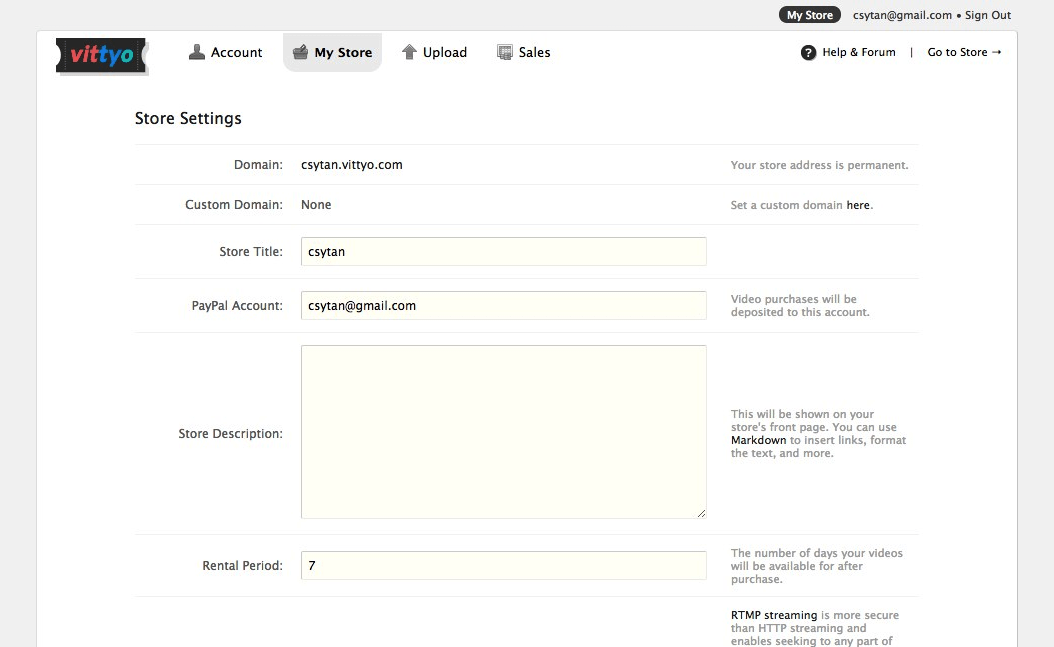 Onboarding: